Welcome to the Institute of Modern Languages
We have been teaching real life language skills since 1934. Everyone can join our global voyage.
Whether you want to travel the world, learn to speak a language, follow new interests or maintain your language skills, IML gives you that opportunity in over 80 courses in 30 languages in a practical and supportive learning environment for adults.

Upcoming language courses (Spring 2019)
IML offers lessons in over 30 languages at the UQ St. Lucia campus. Our interactive, affordable classes with qualified tutors commence almost every month. All welcome - enrol today!
Spring language classes
Evening classes with qualified tutors at the UQ St Lucia campus
October - November/December 2019
Our services
Apart from courses in over 30 languages, IML-UQ offers NAATI certified translation and interpreting services to create a tangible link between the University, the corporate sector and the community.
Language courses
Courses in over 30 languages at the UQ St. Lucia campus. Interactive, affordable classes with qualified tutors. All welcome!
Translation
NAATI certified, professional translation services managed by an experienced team recognised for its quality and reliability.
Interpreting
NAATI certified, reputable face-to-face and telephone interpreting services tailored to our clients' business and cultural needs.
What our students say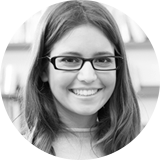 IML provided me with a fantastic 6 week night course for refreshing my Spanish before travelling overseas. The tutors are fantastic - highly fluent and very patient taking the time to explain things to me. On top of that, the price of the course was very competitive.
Vanessa, IML student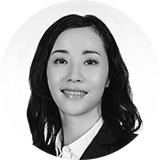 I first studied Cantonese at IML in 2000 so that I could communicate better with my classmates. Then I started Italian lessons. Now that I am home with my 2nd baby, IML has provided me with flexible times for picking up my Italian again.
Sky, IML student
General enquiries
Opening Hours (Winter):
9am-7pm, Monday to Thursday
9am-5pm on Fridays
Location: Level 1, Joyce Ackroyd Building, 37 Blair Drive, St Lucia 4067
Email: iml@uq.edu.au
Phone: (07) 3346 8200
---
Translation and Interpreting
Email: uqtranslation@uq.edu.au
Phone: (07) 3346 8206